a drama/comedy by Tommy Lee Johnston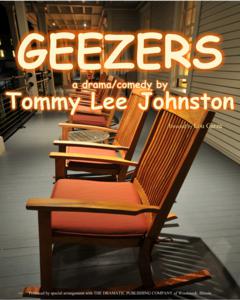 Jack, a shy 27 year old, begins a job in a retirement home helping seniors with their needs. But it's the "Geezers" who wind up helping Jack with his needs. This is a funny, heartwarming drama about growth and wisdom, learning and loving, life and death.
Director: Lou Garza
2018 Show Dates:  Feb. 15, 16, 17, 22, 23, 24, 25,   Mar. 1, 2, 3, 4
a comedy by Phil Olson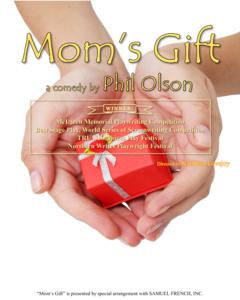 Mom has been dead for 11 months and shows up at her husband's birthday party as a ghost trying to earn her wings. The only person who can hear or see mom is her daughter, who is attending the party as part of her court ordered Anger Management Program.
 Director: Kathleen Lovejoy
2018 Show Dates:  Apr. 26, 27, 28, 29,   May 3, 4, 5, 6, 10, 11, 12
a musical comedy by Gene Jurek
music by Doug Spartz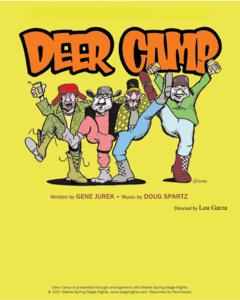 Four buddies are enjoying their annual deer hunting trip, but after 15 years of coming home with nothing but a hangover, their wives have given them an ultimatum…bag a deer or your deer camp days are over.
 Director: Lou Garza
2018 Show Dates:  Jul. 12, 13, 14, 19, 20, 21, 22, 26, 27, 28, 29
HOURS OF OPERATION OFFICE HOURS Monday through Friday 9AM to 4PM Extended office hours during show EVENING Thursday through Saturday Dinner 6:30PM Performance 8PM SUNDAY MATINEE Lunch 1PM Performance 2:30PM
Note: During July performance, DESSERT ONLY, doors open at 3:30 PM, Performance at 4 PM
TICKET PRICES $18 for adults $15 for military & seniors (age 62+) $10 for students