2021-2022 SEASON SLATE
THE MIRACLE WORKER a drama by WILLIAM GIBSON
2021 Show Dates Oct 7, 8, 9, 14, 15, 16, 17, 21, 22, 23, 24
GRUMPY OLD MEN THE MUSICAL by NEIL BERG
2022 Show Dates Feb 10, 11, 12, 17, 18, 19, 20, 24, 25, 26, 27
WAITING FOR MACARTHUR a drama by P. PAULLETTE MACDOUGAL
2022 Show Dates May 5, 6, 7, 12, 13, 14, 15, 19, 20, 21, 22
Driving Miss Daisy a drama by Alfred Uhry
2022 Show Dates July 14, 15, 16, 21, 22, 23, 24, 28, 29, 30, 31
OFFICE HOURS OF OPERATION 
Monday through Friday 9AM to 4PM
Extended office hours during show.
Thursday through Saturday doors open at 7:15 p.m.  Performance starts promptly at 8:00 p.m.
Sunday Matinee doors open at 1:45 p.m. Performance starts promptly at 2:30 p.m.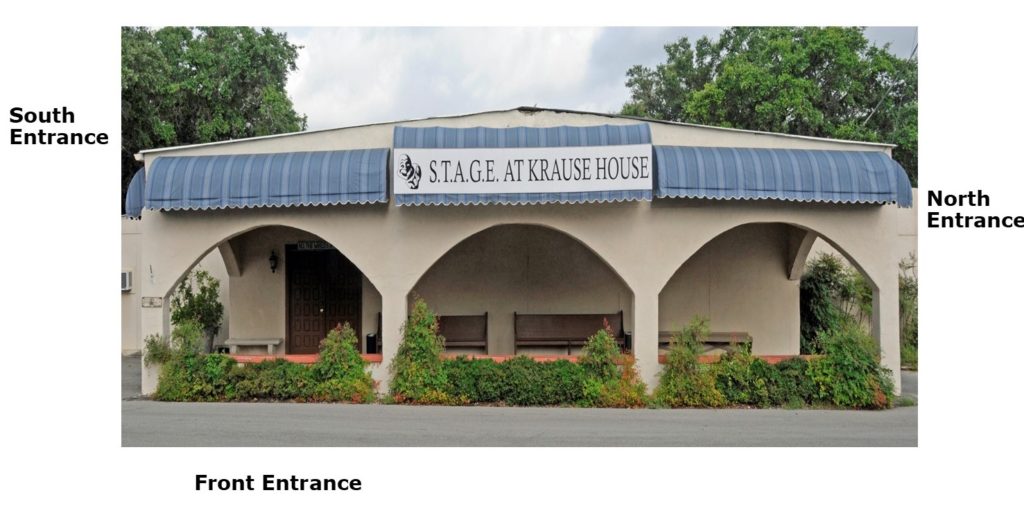 FOR RESERVATIONS click on TICKETS OR Call 830.438.2339
VIEW SEATING CHART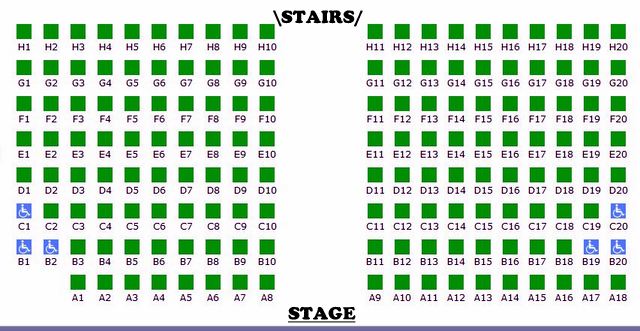 NOTE When making your seat choice remember, only rows A, B, and C have side access.
All other rows are accessed from center aisle only. Seats B1 B2 B19 and B20 are removable for wheelchair access.
TICKET PRICES $20 for adults $17 for military & seniors (age 62+) $12 for students
Become a voting member of S.T.A.G.E. Flexibility – see all four shows and bring guests. Receive a discount on S.T.A.G.E. ELFS classes.
Click on TICKETS to purchase online – no waiting in line at the box office Find out more
Our Favorite Directions from San Antonio
From San Antonio take 281 N (do NOT turn on Bulverde Rd at traffic Light, continue north on 281) exit right on FM 1863, turn left at stop sign, we are 3 miles on left across from Baptist Church, Krause House Theatre is white building with grayish awnings.
---
Spotlight Theatre & Arts Group Etc., Inc. is a member of these organizations