Celebrating our 40th SEASON!!!!


2018-2019 Season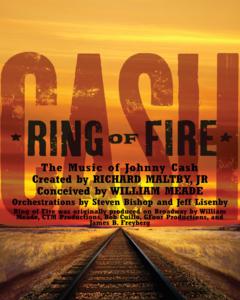 A unique musical about love and faith, struggle and success, rowdiness and redemption, home and family.  Johnny Cash's remarkable story told through more than two dozen of his classic hits
Director: Lou Garza
2018 Show Dates:
Oct. 4,5,6,11,12,13,14,18,19,20,21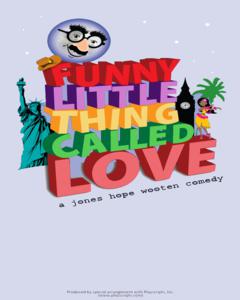 This deliriously funny comedy is all about L-O-V-E.  Under a full moon on this unpredictable night of romance four rollicking tales take you on an around-the-globe journey of unexpected and hilarious twists and turns.
Director: Julia Cammack
2019 Show Dates:
Feb.14,15,16,21,22,23,24,28 Mar. 1,2,3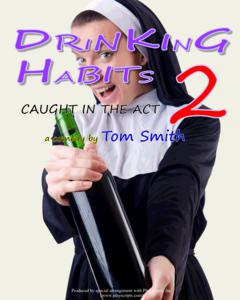 The Sisters of Perpetual Sewing miss the excitement of the old days when they were saving convents and reuniting long-lost families.  So when they learn that the orphanage is in peril they can't wait to come to the rescue.  But the merry mix-ups multiply in this warm and winsome sequel to Drinking Habits.
Director: Barry Goettl
2019 Show Dates:
May 2,3,4,5,9,10,11,16,17,18,19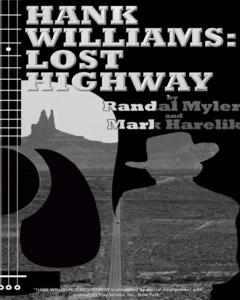 A spectacular musical biography of the legendary singer-songwriter.  The play follows his rise from his beginnings on the Louisiana Hayride, to his triumphs on the Grand Ole Opry, to his eventual self-destruction at age 29.
Director: Lou Garza
2019 Show Dates:  Jul. 11, 12, 13, 18, 19, 20, 21, 25, 26, 27, 28
HOURS OF OPERATION OFFICE HOURS Monday through Friday 9AM to 4PM Extended office hours during show EVENING Thursday through Saturday Dinner 6:30PM Performance 8PM SUNDAY MATINEE Lunch 1PM Performance 2:30PM
Note: During July performance, DESSERT ONLY, doors open at 3:30 PM, Performance at 4 PM
TICKET PRICES $20 for adults $17 for military & seniors (age 62+) $12 for students