Celebrating our 41st SEASON!!!!


2019-2020 Season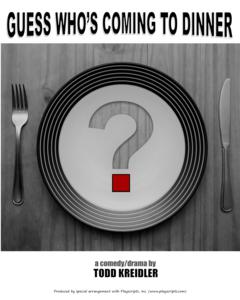 A progressive white couple's proud liberal sensibilities are put to the test hen their daughter brings home her black fiancé.  Set in 1967, a humorous and insightful clash of racial and generational differences.    
Director: Lou Garza
2019 Show Dates:
Oct. 3,4,5,10,11,12,13,17,18,19,20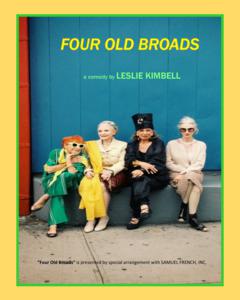 Magnolia Place Assisted Living hasn't been the same since the arrival of evil Nurse Jones.  Four of the residents don't like it.  With the help of a retired gigolo Elvis impersonator, they are determined to figure out why residents are losing their memory and are moved to "the dark side" of the facility.  Can they solve the mystery in time to save their friend and make it to their Sassy Seniors Cruise?
Director: Tom Balmos
2020 Show Dates:
Feb.13,14,15,20,21,22,23,27,28,29 Mar. 1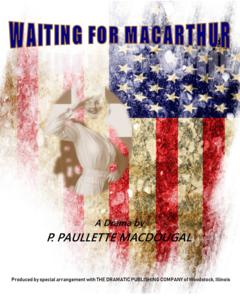 Letters from five continents intersect on this powerful story that explores the deeper meanings of patriotism, heroism, love of liberty and courage under fire.  It's the 1940's and four women are changed and marked a by world at war.  A spiritually uplifting, emotionally touching war story, all the more intense because it is told by women
Director: Barry Goettl
2020 Show Dates:
May 7,8,9,14,15,16,17,21,22,23,24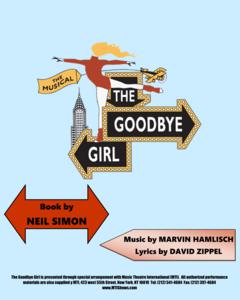 Paula, a former Broadway dancer, and her young daughter are outraged to find that Paula's former live-in lover has fled to Europe and subleased their apartment to a hyper Chicago actor, Elliot.  Neither Paula nor Elliot is prepared to acknowledge the other's right to the apartment, but they reluctantly agree to share it.  Can they learn to live together despite their opposite natures and constant bickering?
Director: Petra Pearce
2020 Show Dates:  Jul. 16, 17, 18, 23, 24,  25, 26, 30, 31 Aug 1, 2

OFFICE HOURS OF OPERATION  Monday through Friday 9AM to 4PM
Extended office hours during show
Thursday through Saturday Dinner 6:30PM Performance 8PM
Sunday Matinee Lunch 1PM Performance 2:30PM
Note:  July SUNDAY MATINEE, DESSERT ONLY,
doors open at 3 PM, Performance at 4 PM
FOR RESERVATIONS click on TICKETS OR Call 830.438.2339
VIEW SEATING CHART
NOTE  When making your seat choice remember, only rows A, B, and C have side access.
All other rows are accessed from center aisle only.
TICKET PRICES $20 for adults $17 for military & seniors (age 62+) $12 for students