Celebrating our 42nd SEASON!!!!
2020-2021 Season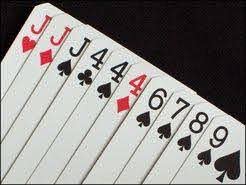 THE GIN GAME

By D L. Coburn
Starring Sharon Knibbe and Tom Balmos
In this winner of the 1978 Pulitzer Prize for Drama, Weller Martin is playing solitaire on the porch of a seedy nursing home. Enter Fonsia Dorsey, a prim, self-righteous lady. They discover they both dislike the home and enjoy gin rummy, so they begin to play and to reveal intimate details of their lives. Weller longs for a victory to counter a lifetime of defeats. Does it happen?
Director: Lou Garza    2021 Show Dates:  Feb 11, 12, 13, 18, 19, 20, 21, 25, 26, 27, 28


Instead of relishing life after her heart transplant, Joy enters a downward spiral, unsure whether she truly deserves a second chance. Meanwhile, Alice and Hank mourn the loss of their son, Jack, whose heart was used to save Joy. At a friend's urging, Joy tracks down Jack's family to find closure. But are Alice, Hank, and their daughter Sammy ready to accept Jack's death? Based on a true story
Director: Barry Goettl    2021 Show Dates:  May 6, 7, 8, 13, 14, 15, 16, 20, 21, 22, 23
Audition Invitation:  Sunday, Mar 14, 2021 at 2 p.m. 4 Female
Benefit: Friends of the American Legion Riders

The Fantasticks is a funny and romantic musical about a boy, a girl, and their two fathers who try to keep them apart. The narrator, El Gallo, asks the audience to use their imagination and follow him into a world of moonlight and magic.
Director: Lisa Garza    2021 Show Dates:  July 16, 17, 18, 23, 24, 25, 26, 30, 31, Aug 1, 2
Auditions: Sunday, May 30, 2021 at 2 p.m. 9 Female 8 Male   Benefit:  PROVISIONS
OFFICE HOURS OF OPERATION  Monday through Friday 9AM to 4PM
Extended office hours during show
Thursday through Saturday doors open for Dinner at 6:30PM Performance starts promptly at 8PM
Sunday Matinee doors open for Lunch at 1PM Performance starts promptly at 2:30PM
Note:  July SUNDAY MATINEE, DESSERT ONLY,
doors open at 3 PM, Performance at 4 PM
FOR RESERVATIONS click on TICKETS OR Call 830.438.2339
VIEW SEATING CHART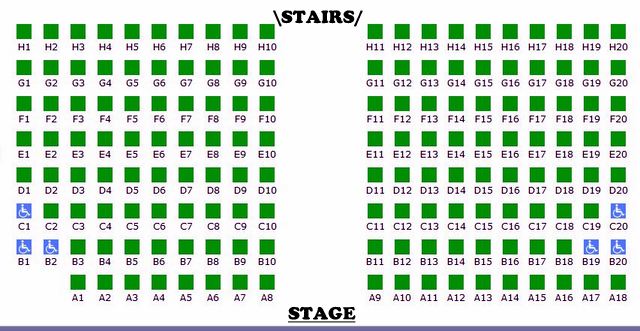 NOTE  When making your seat choice remember, only rows A, B, and C have side access.
All other rows are accessed from center aisle only. Seats B1 B2 B19 and B20 are removable for wheelchair access.
TICKET PRICES $20 for adults $17 for military & seniors (age 62+) $12 for students